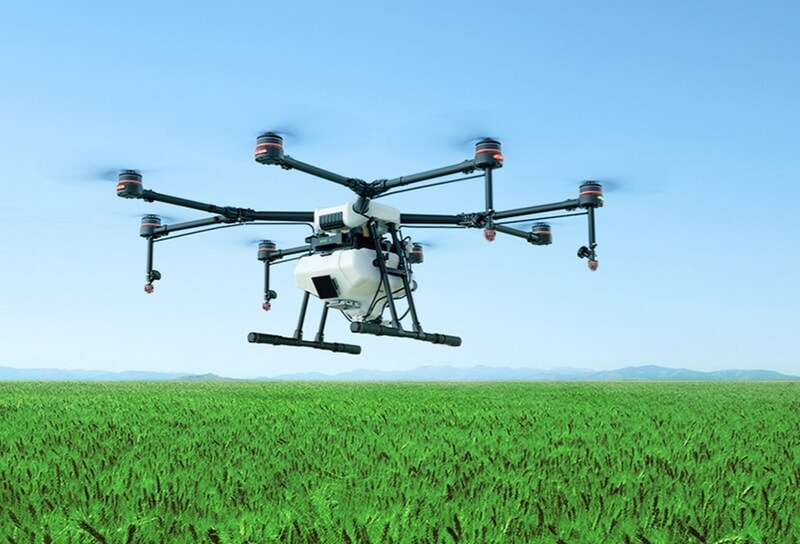 The Agras MG-1S integrates a number of cutting-edge DJI technologies, including the newA3 Flight Controller, and a Radar Sensing System that provides additional reliability duringflight. The spraying system and flow sensor ensure accurate operations. When used withthe MG Intelligent Operation Planning System and the DJI Agriculture Management Platform,a user can plan operations, manage flights in real-time, and closely monitor aircraft operatingstatus. The MG-1S is a high performance aircraft capable of offering comprehensive solutionsfor agricultural care.

Equipped with DJI's advanced A3 Flight Controller, the MG-1S is capable of high levels of reliability. Its algorithm has been optimized for agricultural utilizations,ensuring stable flight even with sloshing liquids. In addition, the redundant design of the A3 includes dual barometers and dual compasses.If an error occurs in one sensor, the system will automatically switch to the other sensor to continue safe, reliable flight.
RADAR SENSING
Plan and edit flight paths intelligently with the MG-1S. When you set the liquid amount for per area, the aircraft will calculate the remaining parameters for you, enhancing convenience. You can also choose between Efficient Mode and Intensive Spraying Mode for different operation needs.
PROFESSIONAL CONTROLLER

The MG-1S controller includes a bright 5.5 inch/1080p display that is visible even under strong sunlight. With a built-in operation planning system, users can use the controller to increase working efficiency. The battery of controller supports a working time up to 5 hours, enabling long-time outdoor operations.
DJI AGRICULTURE MANAGEMENT PLATFORM
DJI provides a comprehensive spraying management platform along with the MG-1S. Use the platform to supervise the flight status of every aircraft,master spraying status and manage your spraying team to improve working efficiency. You can also assign fields to each operator and check deployed fields.By sharing intelligent planning to operators, management for spraying operations will be more efficient and economic, as operators can avoid repetitive spraying.Platform: ag.dji.com
OPTIMIZED MECHANICAL STRUCTURE
The frame arm of the MG-1S is detachable, and the landing gear is optimized, lowering potential maintenance costs.A water-resistant film has been added to protect the ESCs. The liquid valve has been placed on the side of delivery pump,and the delivery pump is located above the spray tank, making liquid injection, demounting and cleaning more convenient.